Regular price
$156.00 USD
Regular price
Sale price
$156.00 USD
Unit price
per
Sale
Sold out
Description
A Lab On Fire - Messy Sexy Just Rolled out of Bed
The sun shines through the floor-to-ceiling windows that illuminate the bedroom. The bright light lingers over the curled up form in the bed, where a blonde diva slumbers under a thin white silk sheet, her eyes just beginning to open. Bathed in warmth and light, she begins to uncurl her limbs and stretch out luxuriantly, like a cat. Elegantly, she lets her long legs slip out of the sheets... and stop! The picture freezes!
Inspired by photographs of Marilyn Monroe in bed shot in 1961 by Douglas Kirkland, the brand's director, Carlos Kusubayashi wanted to create a fragrance that captures the sensuous awakening of the senses in the morning after a night of passion between the sheets. Composed by the great Dominique Ropion, Messy Sexy Just Rolled Out of Bed is a love poem to the timeless glamour and sensuality of Old Hollywood, and a bedroom filled with love, light, peace, and awakening.  
Gentle notes of filigreed peach blossoms announce the first act of the fragrance, fluttering down through the citrus-laden air like snowflakes. The heart is a chewy, sweet floral nous of heliotrope, rose, and violets, a powder puff of sheer sweetness. In the base, caramelized amber joins sandalwood, toffee notes, vanilla, and tonka bean for a creamy finish that is downright near edible.
Fragrance Notes
Topnotes: Bergamot, Peach Blossom
Heartnotes: Turkish Rose, Heliotrope
Basenotes: Musk, Cashmeran, Toffee, Amber, Sandalwood, Vanilla, Tonka Bean
Share
View full details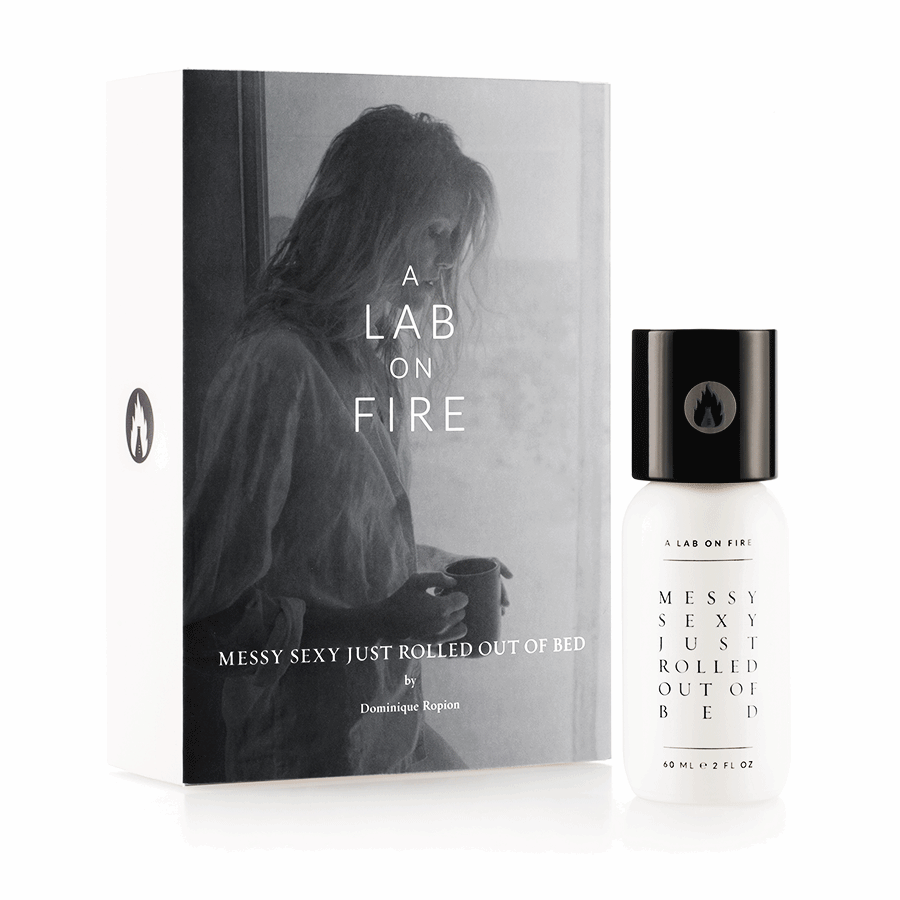 Collapsible content
Product description

A Lab On Fire Messy Sexy Just Rolled Out Of Bed 60ml
Details

A Lab On Fire Messy Sexy Just Rolled Out Of Bed 60ml